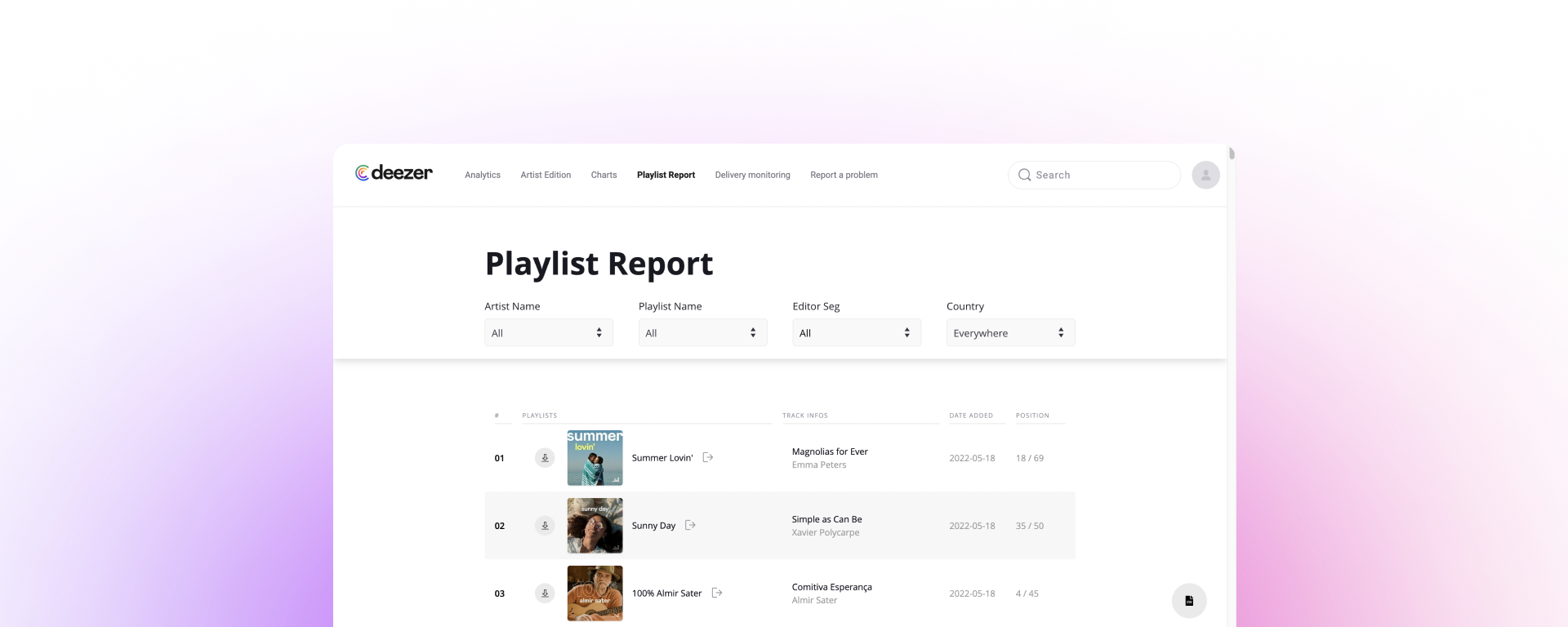 The Playlist Report is a new tool within Deezer for Creators that gives you full access to the playlists that your artists are featured in.
With that data, you can:
Monitor tracks and their position in an Editorial Playlist in real time
Download the cover of the playlist in one tap and share it on social media
Dive deep into a particular artist or track to understand its global performance
---
How to access the Playlist Report
Log in to Deezer for Creators

Note: Playlist Report is only available on web for label and provider profiles

Select Playlist report at the top of the page
---
How to use the Playlist Report
You have a few filters that you can use to get the right info:
Artist Name. Select or type in the artist you'd like to see
Playlist name. Select or type in the playlist you'd like to see
Editor Segment. Select between global or local playlists
Country. Select or type in the country you'd like to explore
---
Available information
You can download the playlist cover by selecting next to the cover art
You can follow the link of the playlist name by selecting it
You can tap on the name of the track to access the track's analytics
You can see the date that the track was added to the playlist and its position within the playlist
−
Yes. Simply tap on the csv
icon on the bottom right of the screen to download the full report on your desktop.